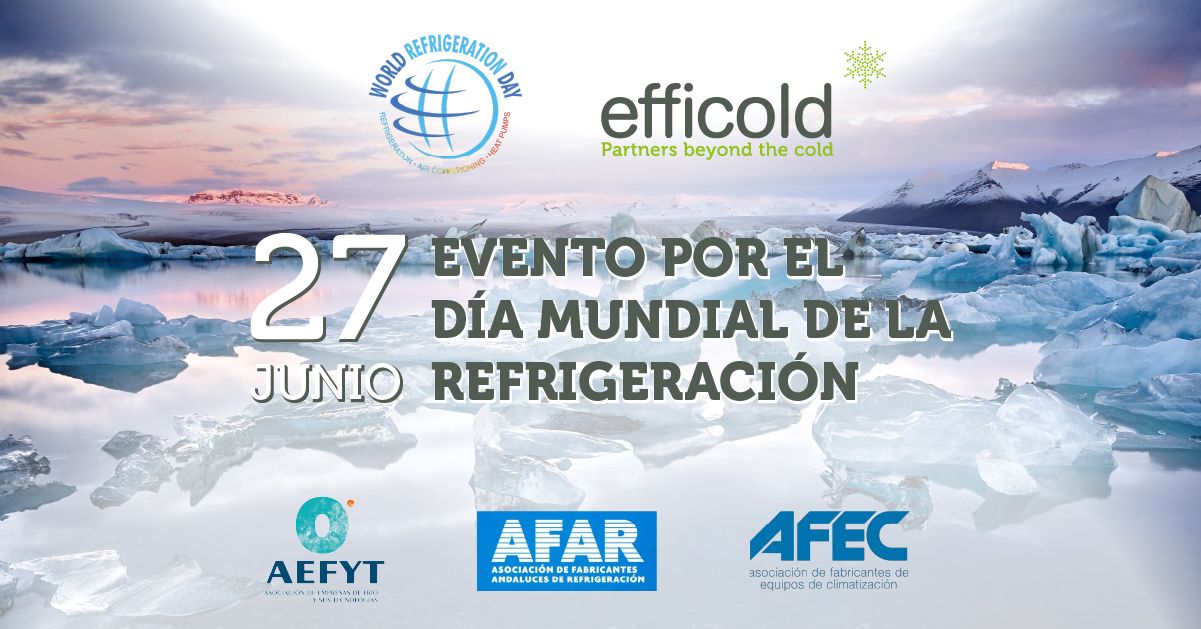 June 26th – World Refrigeration Day 2022
Today we are celebrating #WorldRefrigerationDay ❄👏.
The refrigeration industry has become an indispensable field for improving people's quality of life, impacting on key sectors of the economy such as Horeca, food, health… which need refrigeration to function.
At Efficold we are specialists in refrigeration with more than 30 years of experience and we are always committed to more ecological, efficient refrigeration with less environmental impact.
We were also sponsors of the World Refrigeration Day event organised by AEFYT, AFAR and AFEC in an online event, where the needs and solutions of these sectors, which have proven to be essential, were presented ❄️
This event, whose motto is "Cold matters", featured three presentations:
🧊 The importance of the sector: A global vision of the refrigeration industry.
🧊 Professionalisation of the sector and digital intrusion.
🧊 Very short-term training in the field of refrigeration beyond Dual VET.