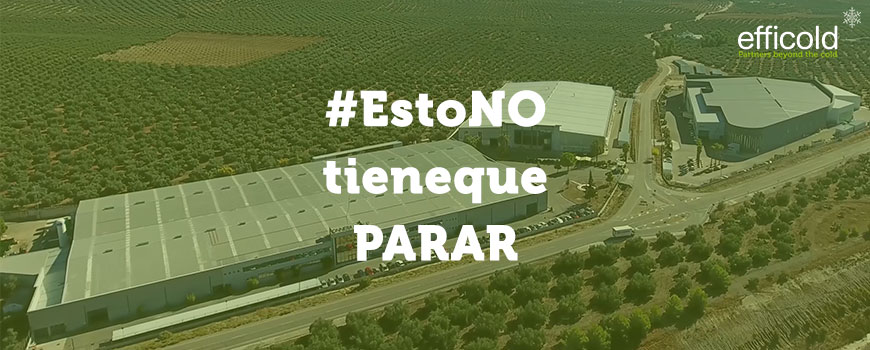 Efficold is part of the initiative: #EstoNOtienequePARAR
This does not have to stop!
Through the Confederation of Entrepreneurs of Córdoba (CECO) of which we are members, we participate in this initiative that is promoted by more than 3,000 companies from all the sizes that structure the different productive sectors of the country.
Its objective is to publicly recognize, value and support all companies to promote the country's economic and social recovery as quickly as possible.
From this post, we want to make visible the effort of all companies, their workers and their entrepreneurs who, always prioritizing the safety and health of people, continue to work, transform and reinventing itself to be more productive and innovative than ever.
Let's create together the necessary conditions so that when this happens, our country will take off economically and socially more quickly. And through companies, let's listen and give answers to what society demands of us, also creating opportunities for everyone.
At efficold, we joined the initiative with our General Director, Mr. Manuel Pastor, contributing towards the economic recovery of our autonomous community and our country.
You can get more information at the website: https://estonotienequeparar.com/
#EstoNOtienequePARAR porque #EstoPasará