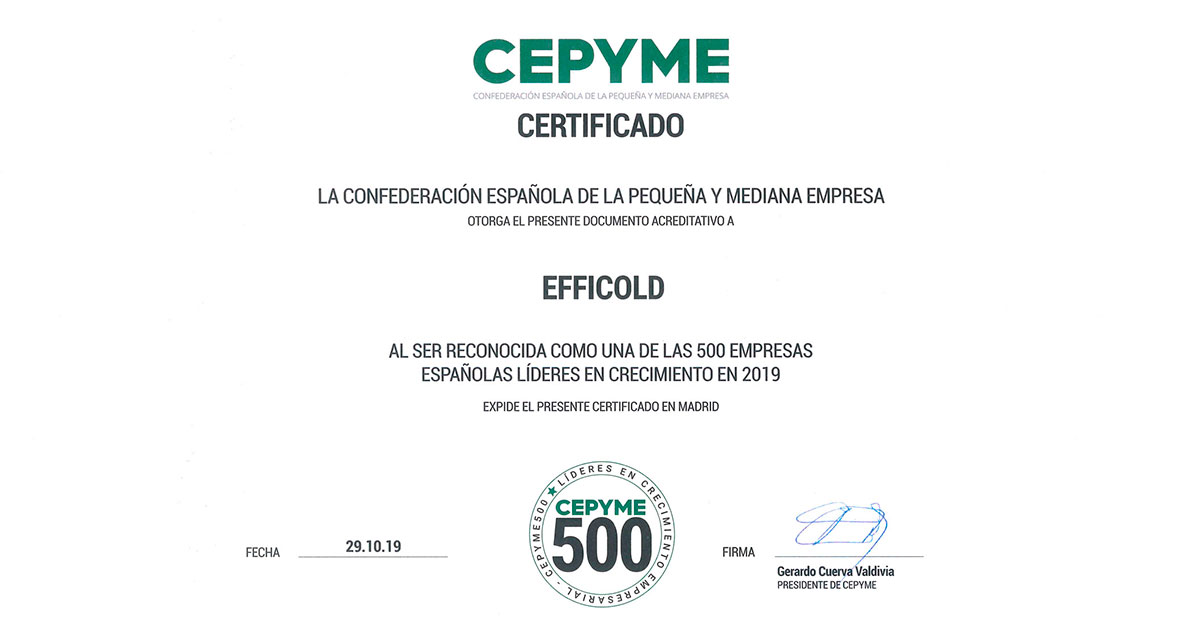 efficold, one of the 500 leading Spanish companies in 2019
Recently, efficold has been awarded by CEPYME for being among the 500 Spanish firms that lead the country's business growth, thanks to our ability to generate added value, employment, innovation and our international projection.
The measurement is carried out using as reference the Compound Annual Growth Rate, having registered a growth of more than 15% in the last 3 years.
The Spanish Confederation of Small and Medium Enterprises (CEPYME) is a professional organization of a confederative and intersectoral nature, at national level, for the defense, representation and promotion of the interests of small and medium enterprises and the autonomous entrepreneur. CEPYME is recognized as the most representative business organization at the state level.